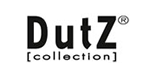 Contact
W: dutz.nl
M: info@dutz.nl
T:  (+31) 038.3333105
Address
Eckertstraat 33
8263 CB Kampen
The Netherlands
At Dutz collection you will find beautifully hand-crafted glassware. DutZ collection offers timeless and playful designs in a wide variety of colours. We deliver top design according to the principles of our time. At Dutz collection you can count on quick delivery, a surprisingly large collection and excellent service. Check our distinctive products and see how you can be a source of inspiration for your customers.
Dutz is distinctive and continuously invests a lot of energy in the design of new collections. Dutz collection has a lot of quality and experience within the organisation, but we also closely collaborate with several reputable florists. This interplay results in a unique and constantly changing collection. Dutz collection has become a well-known concept and has a unique position in the market.
For further information, please click here.